Keep everyone aligned and engaged.
With Rise check-ins, available as part of our Performance solution, you can help build rapport and strengthen your company culture.
Weekly check-ins allow both manager and direct reports to have insightful, engaging conversations where they can share feedback and surface talking points for 1:1s. Each pre-selected check-in question is designed to provide insight into priorities, challenges, and progress.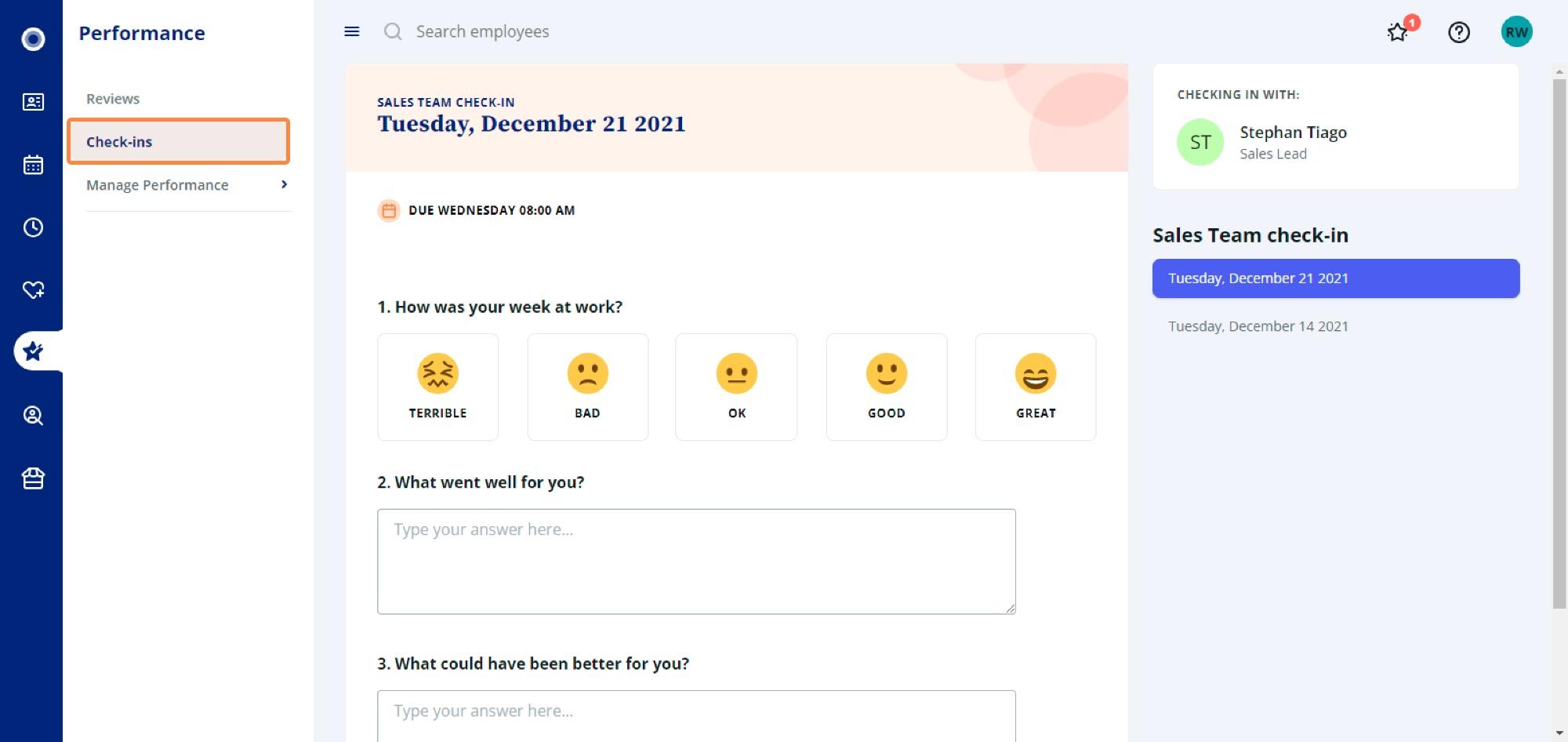 To learn more about check-ins, please see all of our check-ins articles including How to create a check-in cycle, How to analyze check-in cycle data and Best practices for responding to check-ins.